Mystery of the Zombie Bear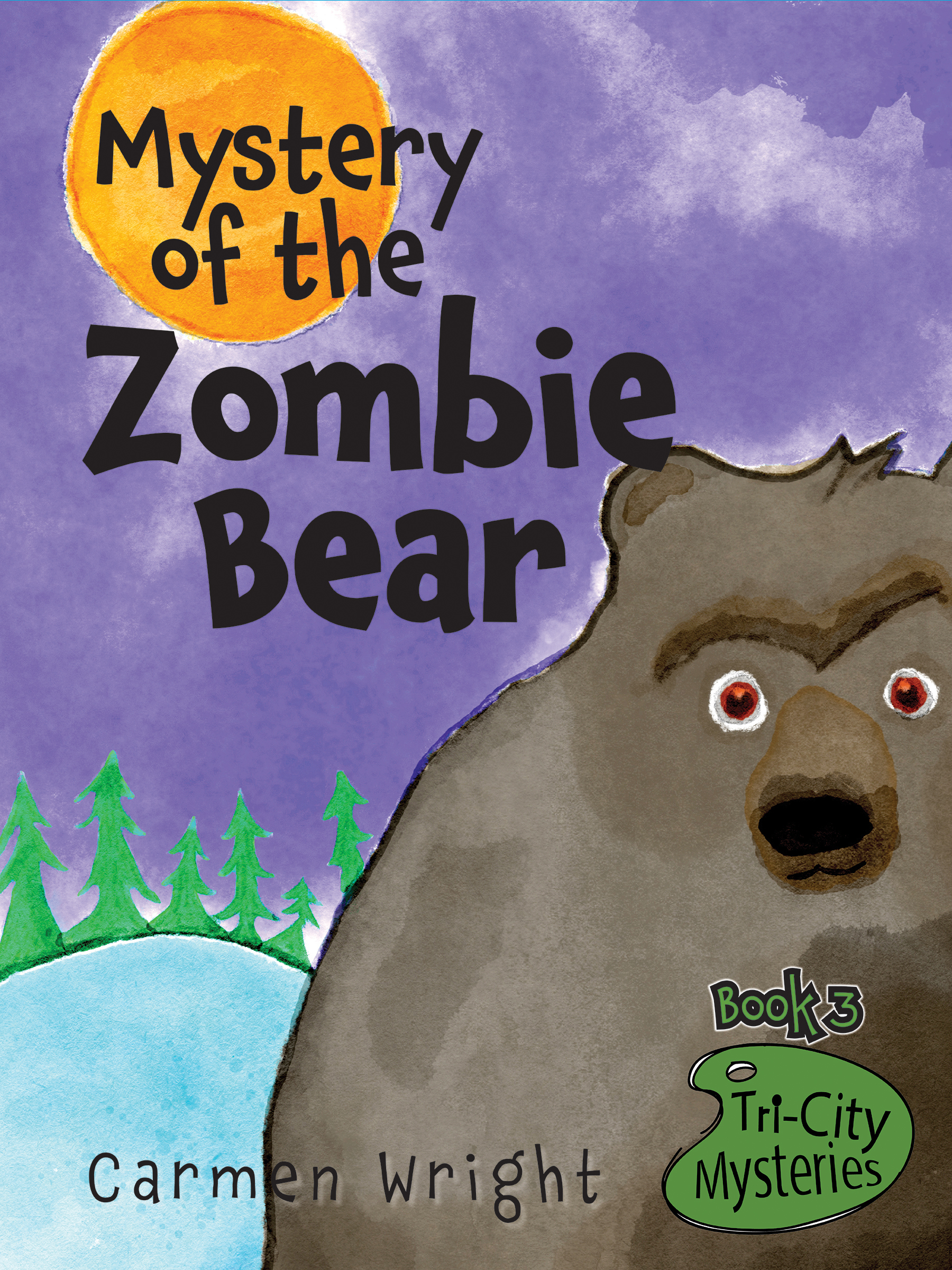 Caitlyn and her dog Buster gets spooked during the annual salmon spawning in October. Halloween is approaching and a huge creature is lurking near the local creek.
Is it a bear? Or could Jamie be right, and it's a zombie planning a Halloween night attack? Caitlyn, Jamie and Buster follow the smelly, misty trail.
Don't miss all the action! Read the whole series!
These 10-chapter chapter books are action-packed, perfect for curious kids, reluctant readers, or students studying English as a second language. Art and artists play a big part in the mysteries. Perfect for readers ages 7 and up.
Buy now! Available as eBook or paperback or hardcover through Amazon. More buying options will be available Fall 2022.